Conspiracy Theorist Or Expert Analyst
Conspiracy Theorist Today Will Be Expert Analyst In 6 Months
A wake-up call to what's coming, and it's accelerating faster and faster.
BE PREPARED !!!
Economist Warns Of Imminent Collapse
Economist Who Predicted Covid Tyranny Warns of Imminent Collapse
190,395 views
Mar 22, 2022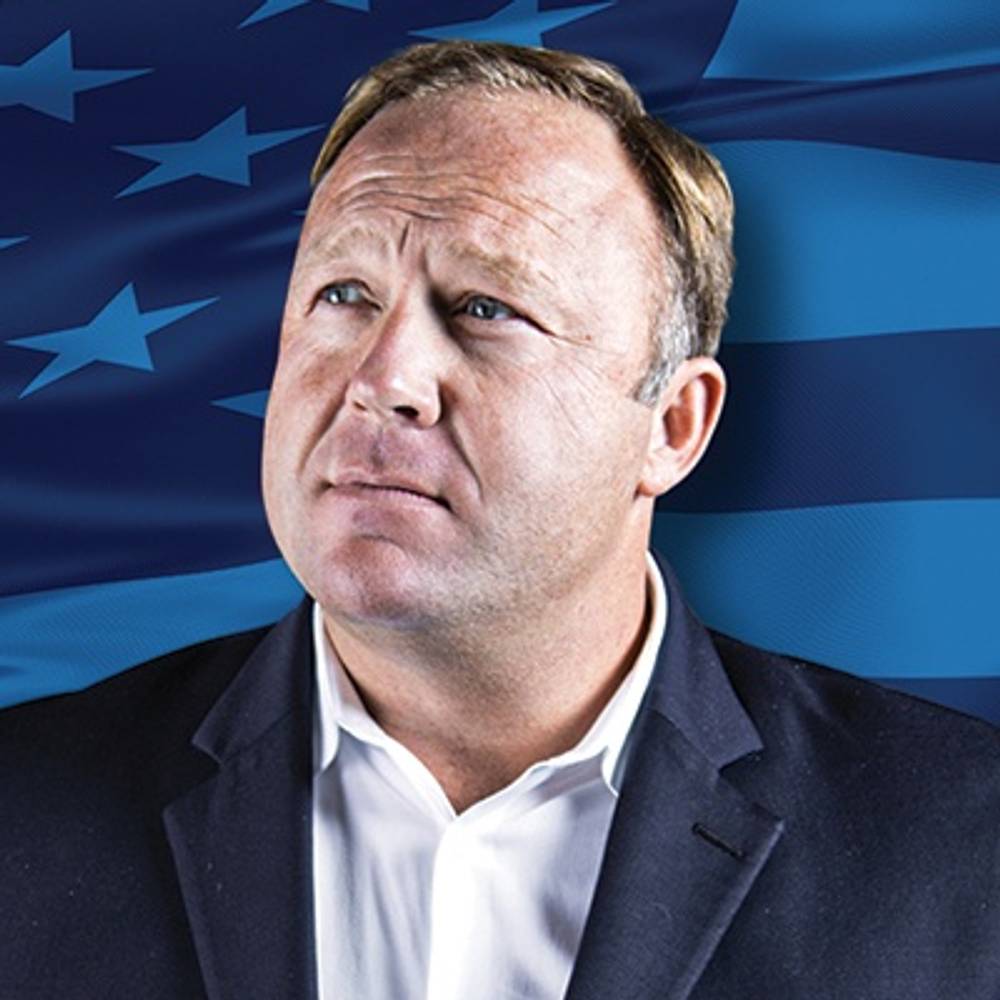 The Alex Jones Show
Don't be surprised if UFO's appear in the sky, and announce they are here to save the world, or that the great reset people have been communicating with them for some time, and that is where their plans comes from. If anyone from that group claims to be God, then things are going to go south fast. We do read these predictions in a book thousands of years old, but the people that wrote that were still living without electricity, or running water, and there were no printing presses. The way we interpret those events taking place, could vary in the details that occur.
mitchelldavenport82
10 hours ago
Our false saviors name is Tulsi Gabbard. I doubt she realizes she is being placed into that role.
ThorHammerTime
12 hours ago
The coming Collapse is not a Collapse for those in the club, it is a shit shift, leaving everyone else holding the excrement bag. It is like preferred lenders versus everyone else. The secret Club is already shifted out of the paper dollar and into a secret digital excange. Now they are rolling out the pain plan. Think about it! Exterminating the US Military with the vax means they already have their soft landing pads in China.
Trump stop talking about vaccines because mainstream media backed off vaccines. When the new wave comes he'll start singing again.
butwhatifthisiswrong
a day ago
If they weren't able to stop election fraud, then the country is pretty much over. Think of what happens when your dog accidently bites someone. Normally you get sued, and the dog gets killed. Americans just had their military murdering thousands of people for multiple decades after framing those countries for fake WMDs, and by branding them as terrorists as Americans were the one funding, arming, and training the terrorism. I don't think any American gets to walk away from this. At the very least, we will all be sued back into the stone age, and our dog will be killed off. After they sentence the mad scientists bringing back medical experimentation, they will probably sentence all military that was following orders during the illegal invasion. For 20 years our country was terrorizing innocent nations, pillaging their resources as we murdered their citizens. You also have to remember that General Wesley Clark already publicly admitted that he knew about the premeditated plan to invade the middle east starting with Afghanistan and ending with Iran. Notice the United States turned against God's people and now they are being destroyed. US lost in Afghanistan surrendering all our equipment. US never made it to Iran like General Wesley Clark and his war criminal fake generals wanted. God shut down their whole plan and has them on the run. The only problem is they somehow were representing our side, so now we all get destroyed too. But think about it. Why does a pandemic, or vaccine, or fake pandemic Event 201 crisis even matter? When Americans have freedom and power, they use it to frame innocent nations, murder their citizens, and steal all their resources. Maybe pandemics, elections, and world wars matter to you, but it doesn't make much difference to someone that had their family killed by a Predator Drone.
its tax time and everyone is dumping money into their 401ks and retirement accounts for tax savings.. stand to reason why "they" would do something to make the economy collapse now after everyone just put in all that money.. what a way to take it all in one fell swoop..
Alex, Please have Edward Dowd on again. This was a great interview! He's wicked smart.
Power corrupts and absolute power corrupts absolutely. Lord Acton The only way to address this is to enforce the Constitution, which includes getting rid of these alphabet federal agencies, the standing army, and the legal fiction called corporations. Go to stephenaemery dot org and scroll down to "Private Corporations," and link the "Title of Nobility Clauses" in the third paragraph.
Can't get enough of Edward Dowd. So smart/well-spoken and he has financial analyses which are truly the inside tract as to the status of this medical, financial and social implosion. Great guest and thank you, Alex. And thank you Mr. Dowd.
Definitely on a similar spectrum as this guest. His idea of someone coming out the shadows to save the day outside of the globalist mouthpieces is a great prediction (Christians refer to this as the rise of the Antichrist.) He also makes a very valid point about the people who were conned becoming very angry about the situation. Schwab himself even mentions this also, about how the world is going to become a very angry place in the future. You can see it on the streets everyday now in the inner cities. People are literally losing their minds about anything and everything… As for some actual world wide famine and genocide taking place, I'd also have to say that is also rather possible at this point. Societies are becoming more and more dysfunctional by the day. They've been priming everyone for this for years, you can see it in a lot of our entertainment. We don't live in a world where things happen by accident any more. All these things like the distribution of gene therapies, the constant economic disruptions, the heavy corruption going on inside of the medical industry etc etc is all part of a plan. Just like what happened in WW1, and WW2… Propagated entire populations to literally destroy themselves.
Let's put on our thinking caps here. If everything was about to collapse, let's say in the next year or so, why would he be trying to start a hedge fund, where he could loose lots of money? Seems kind of strange.