Baby Formula Crisis And The Great Reset
Expose Of Everything Going On Behind The Scenes
Be sure and watch the video below >>> Alex explains what's really going on behind the scenes.
by Daily Mail
Parents accuse Biden of forgetting about them and mom struggling to feed twins says 'I'm sure these politicians' babies eat'
Image Credit:
Brandon Bell/Getty Images
The nationwide baby formula shortage has worsened with 70 percent of all brands reported out-of-stock, despite President Joe Biden's efforts to make infant milk more accessible.
Families in Rhode Island and Vermont have been hardest hit by the shortage with out-of-stock rates at 79 percent and 78 percent, respectively.

Biden and the Food and Drug Administration (FDA) have made it easier for foreign manufacturers to get shipments into the country, and appealed to companies such as Nestle and Reckitt to step up production.
French consumer goods company Danone on Wednesday said it had shipped more than 750,000 cans of its flagship Aptamil baby formula to the U.S. from Europe, with another 550,000 cans on the way.
However, parents struggling to feed their children have slammed the administration, with one Louisiana mom alleging it seems like those in power 'just forgot' about the ongoing crisis.
Amber Bergeron, who took to Facebook about the hardships of finding formula for her preemie twins, has described the ongoing crisis as 'disgusting,' noting she is 'sure these politicians' babies eat.'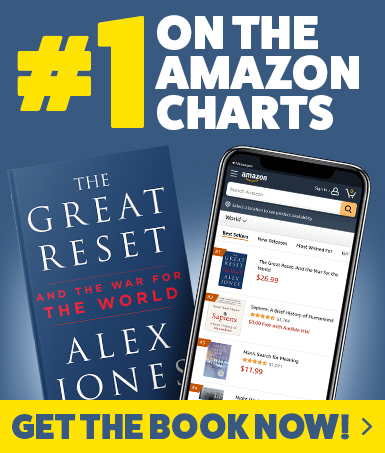 CLICK HERE to watch our live feed that's now streaming 24/7 on GETTR! Also, be sure to follow Alex Jones and Banned.video on GETTR for breaking news and exclusive information!